Exodus Chapter 20 שְׁמוֹת

Excerpt: And Moses said unto the people: 'Fear not; for God is come to prove you, and that His fear may be before you, that ye sin not.'
And God spoke all these words, saying:
I am the LORD thy God, who brought thee out of the land of Egypt, out of the house of bondage. Thou shalt have no other gods before Me.
Thou shalt not make unto thee a graven image, nor any manner of likeness, of any thing that is in heaven above, or that is in the earth beneath, or that is in the water under the earth;
thou shalt not bow down unto them, nor serve them; for I the LORD thy God am a jealous God, visiting the iniquity of the fathers upon the children unto the third and fourth generation of them that hate Me;
and showing mercy unto the thousandth generation of them that love Me and keep My commandments.
Thou shalt not take the name of the LORD thy God in vain; for the LORD will not hold him guiltless that taketh His name in vain.
Remember the sabbath day, to keep it holy.
Six days shalt thou labour, and do all thy work;
but the seventh day is a sabbath unto the LORD thy God, in it thou shalt not do any manner of work, thou, nor thy son, nor thy daughter, nor thy man-servant, nor thy maid-servant, nor thy cattle, nor thy stranger that is within thy gates;
for in six days the LORD made heaven and earth, the sea, and all that in them is, and rested on the seventh day; wherefore the LORD blessed the sabbath day, and hallowed it.
Honour thy father and thy mother, that thy days may be long upon the land which the LORD thy God giveth thee.
Thou shalt not murder. Thou shalt not commit adultery.  Thou shalt not steal.  Thou shalt not bear false witness against thy neighbour.
Thou shalt not covet thy neighbour's house;  thou shalt not covet thy neighbour's wife, nor his man-servant, nor his maid-servant, nor his ox, nor his ass, nor any thing that is thy neighbour's.
And all the people perceived the thunderings, and the lightnings, and the voice of the horn, and the mountain smoking; and when the people saw it, they trembled, and stood afar off.
And they said unto Moses: 'Speak thou with us, and we will hear; but let not God speak with us, lest we die.'
So, lets look at the FACTS:
We have all sorts of 'g'ods, therefore we have broken the 1st basic commandment.  Media gods, book gods, movie gods, money gods…We have made Rabbis and Pastors out to BE God, even looking at people like Savage and Beck AS God. The left wing thinks Obama IS God! So, it is past time to REPENT from this evil.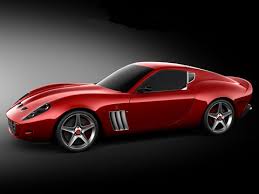 We have all sorts of graven images; cars, fashion, motif/house decor. The time is here where we need to perhaps surround ourselves with things that would point us in the direction of God, reading Psalms, Proverbs, the Holy Scriptures, for Christians, their New Testament- I realize that sounds 'oxy-moron' but that is how I am.
How many times have you visited your synagogue or church? Or, how long has it been since you just sat down and talked about God with friends, shared passages? Do you have 1 day that you consecrate to God? Well, the time is needed now, and I am talking to me as well. It is time for all people to draw close to the God of the Holy Word.
Do you lie, even online?  If you do, the time to change this is now. Do you have murdering thoughts against fellow man? If you do, it is not too late, while there is breath left in your body. Have you been stealing? Even online, like pictures that you have not investigated to see if it is 'ok'?  Time to stop. It is never too late, if you are able to read this.
Do you want something that does not belong to you? Why not be content with what you have? Do you not love your wife, or husband as you should? Why not love them now, and do this now.  It is time for America to turn back to GOD, be they Jew OR Gentile, Church-goer, non-church goer.
I hope that you all ponder on these things. I know that we are all very upset, angry, want to burst, but I KNOW that God can give peace. So, please consider what I wrote…at least? I am not a 'religious' person, I believe that God is the Spirit in the sky, and all around us. So, to each his own, and what you draw to, to get close to the ONLY God of America-THE GREAT I AM Of the Bible.