@SENJohnMcCain Supporting Communist/Che Guevara "Protesters" (Opposition)  Undermining Ukraine Govt.
This seems to be the "American" thing to do anymore: Undermine governments and cause chaos around the world. Like Syria, Libya, Egypt.. Now, Ukraine.
The Ukrainian situation in a nutshell:  Really radical Communists & NAZIS are trying to undermine the Ukranian government and bring it into submission to the colossal failure, the European Union.  The Ukrainian patriots do not 'love' Russia, but want to stay with the Russian govt as ally and resume trading in Russian currency which is steady.
You can read for yourself who these protesters (opposition) really are:  CLICK (Read with discretion, its foreign)
McCain, (being his natural self) is supporting Marxist, Che Guevara radicals: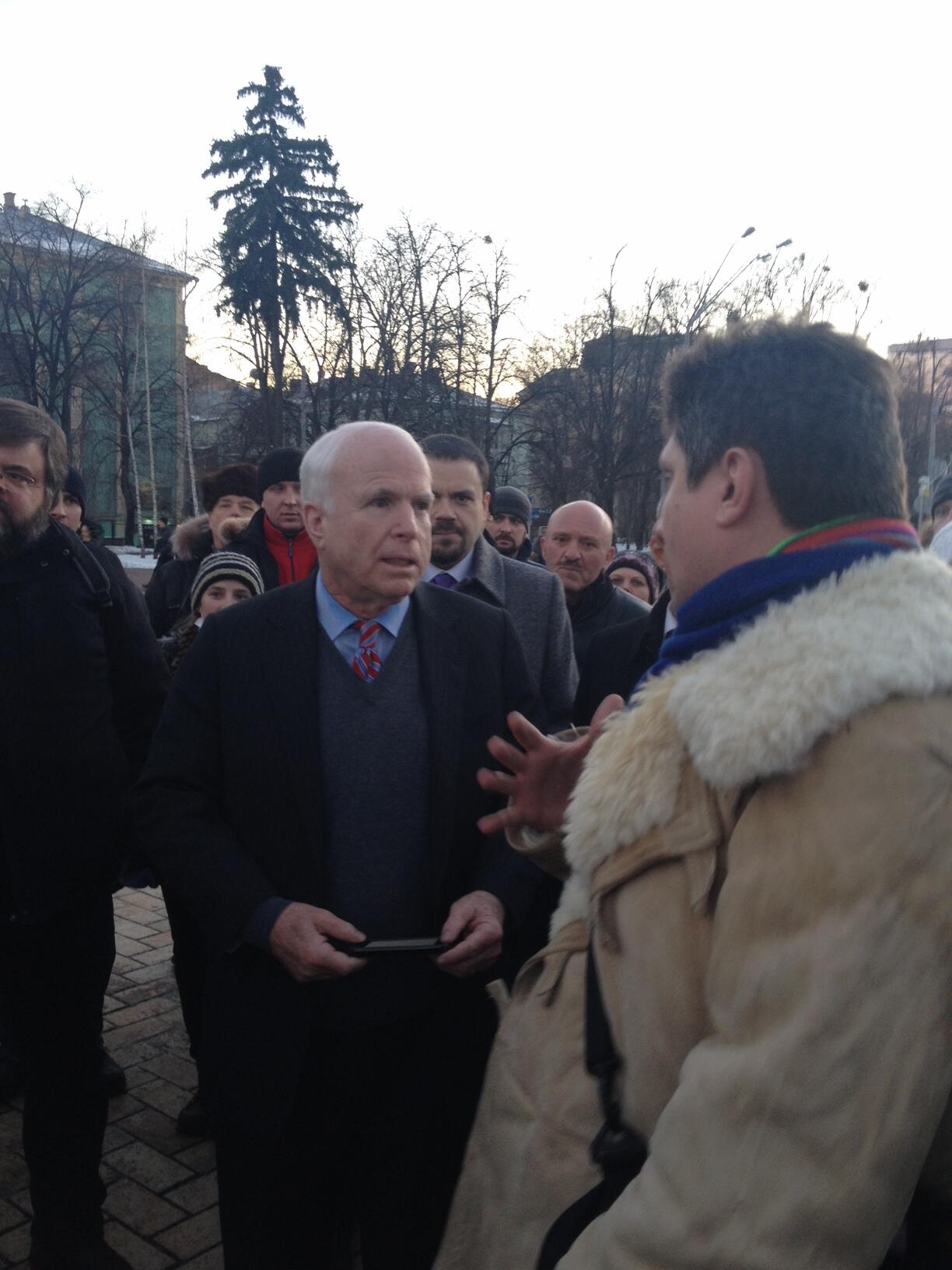 AND Nazis: U.S. Senator John McCain, right, meets Ukrainian opposition leaders Arseniy Yatsenyuk, left, and Oleh Tyahnybok (SVOBODA) in Kiev, Ukraine, Saturday, Dec. 14, 2013.
Picture from his Twitter page:  Details    Hat tip, Gateway.  I hope you will get on the right side, Mr. Hoft.
This conservative Bahranian asks McCain:
Ali AlAhmed ‏@AliAlAhmed_
@SenJohnMcCain you visited #Bahrain twice since the uprising but only met with Alkhalifah – Monarchy that killed protesters incl. children
PLEASE TWEET THIS, PLEASE REBLOG. SHAME THIS LOUSY
COMMUNIST

, MCCAIN