BIGOT, Mrs. Obama "Sad" Over 300 Kidnapped BLACK Nigerian Girls Says ZERO About Victims Of #Odessa Massacre
The clown in chief's wifey, Mrs. Obama tweeted a dog-ugly 'selfie' on twitter.  Evidently, she cares about the 270-300 kidnapped young girls from Nigeria, who are BLACK.   Its always about race with these impossible creeps, yet they call you racists and you believe it.  Such blatant hypocrisy from these monsters in the White House.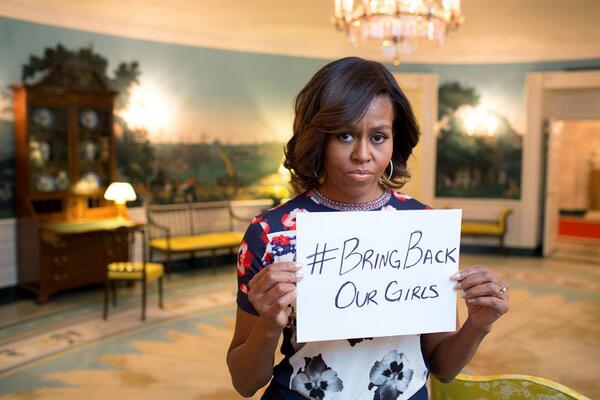 This is supposed to be her 'sad' photo?  She looks mad, monsterish and angry—as USUAL.
So, she 'cares' about these girls but cares nothing for these victims:
I CANT TAKE THE DAMNED HYPOCRISY ANYMORE.