Dershowitz: Shove The Future Bio-Weapon VACCINE Up Your Ugly Ass.
I thought this Leftist was waking up…I guess NOT.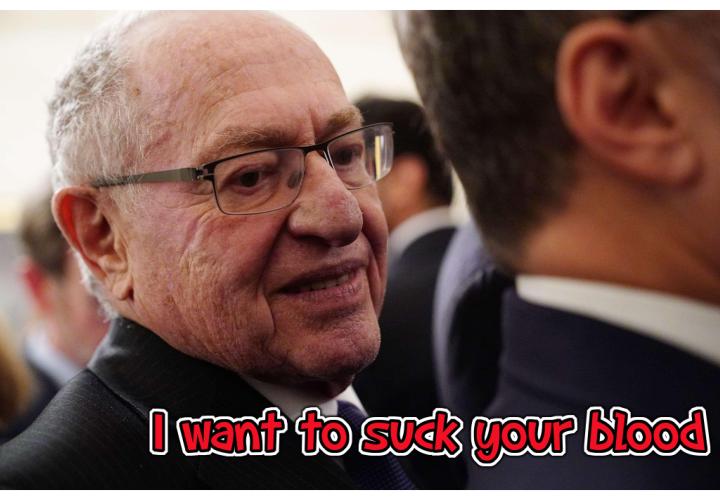 How stupid can a person be?  You cant FORCE people into doing something they are against.  How would this creature like it if he was FORCED to accept Jesus Christ as his savior? ……Lol.
 This idiot studies Constitutional law…  Did you know he was on OJ's legal team?  This jackass thinks FORCING vaccination on unwilling people is AOK.   
You can go right ahead and give this jerk-off Revelation 3:9.  He deserves it.
 Please…put ugly in the grave….