If you want to see this photo of the statement, please go to NC Renegade's post: 'Remember: It Is Your Fault that We Attacked'.
Anyone threatens to burn me, my family or my home, they will be met with the fury of my home's choice of self defense. We have every intention of standing guard day and night during this election cycle.
Of course, anyone threatening our neighborhood will be met by a bunch of Veterans of the Vietnam and Persian Gulf wars.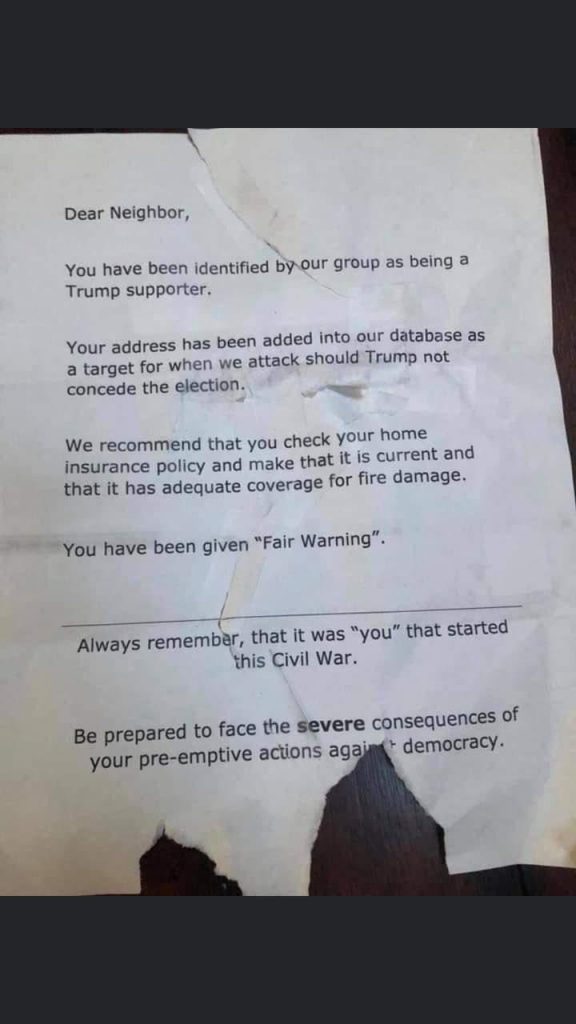 I made the screen capped image small on purpose because NC Renengade posted this story and they should receive posting credits.