Same Masks Worn On Gitmo Prisoners Are The Masks YOU Sheep Wear:
First off, the mask does not work and it says to on the N95 box:
So, why did they put these masks on the prisoners at Gitmo? Because masks are about CONTROL. CONTROL. CONTROL. Get it through your head. You are wearing this mask showing your compliance. Watch this: Hat Tip, TED NOIZ: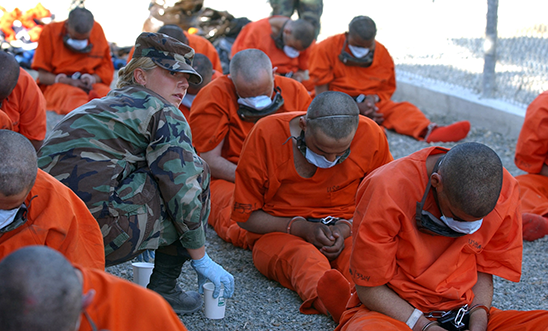 The US Military could have put duct tape on the faces of the prisoners at Gitmo but they didn't. Because even prisoners have to breathe. Notice no one in the US Military is not wearing one? This can only mean one thing:
THE MASKS WERE NOT PUT ON THESE PRISONERS BECAUSE THEY WERE SICK. THEY WERE PUT ON THEM TO CONTROL THEM.
So, just keep wearing that idiot mask. I refuse. Yes, there is a Covid. And YES, I need my OXYGEN to fight it, thank you very much.
(By the way: I am not that much of a bleeding heart. What happens in the lives of prisoners does not/did not bother me. But, I am not a prisoner and I did nothing wrong. So, NO mask for me. You just keep wearing your stupid mask. I will not buy into the BS telling me that I am 'safe' with one on. BULLCHIT.)