VACCINE KILLER-7,766 DEAD & 330,218 Injuries: Drug Reactions To #COVID19
I won't get the killer vaccine. The Left wants everyone to get the vaccine because they're psychopaths. It takes decades to invent a vaccine. Yet, people ran out there to get this jab like it was popcorn. These people are actually dead by media, in my opinion.
Read the linked information in this post: 7,766 DEAD 330,218 Injuries: European Database of Adverse Drug Reactions for COVID-19 "Vaccines" 4/24/21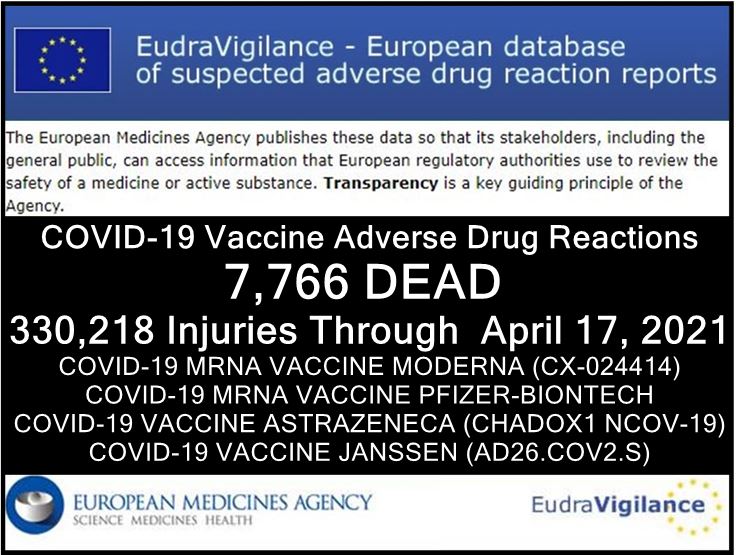 Hat tip – It is being reported that the number is up way over 10K now: Z3 NEWS
Keep drinking the kool aid until you're dead, you dummies.