Anna Vanbellinghen "Fully Supports Trans Community". (She Gets What She Deserves, Then)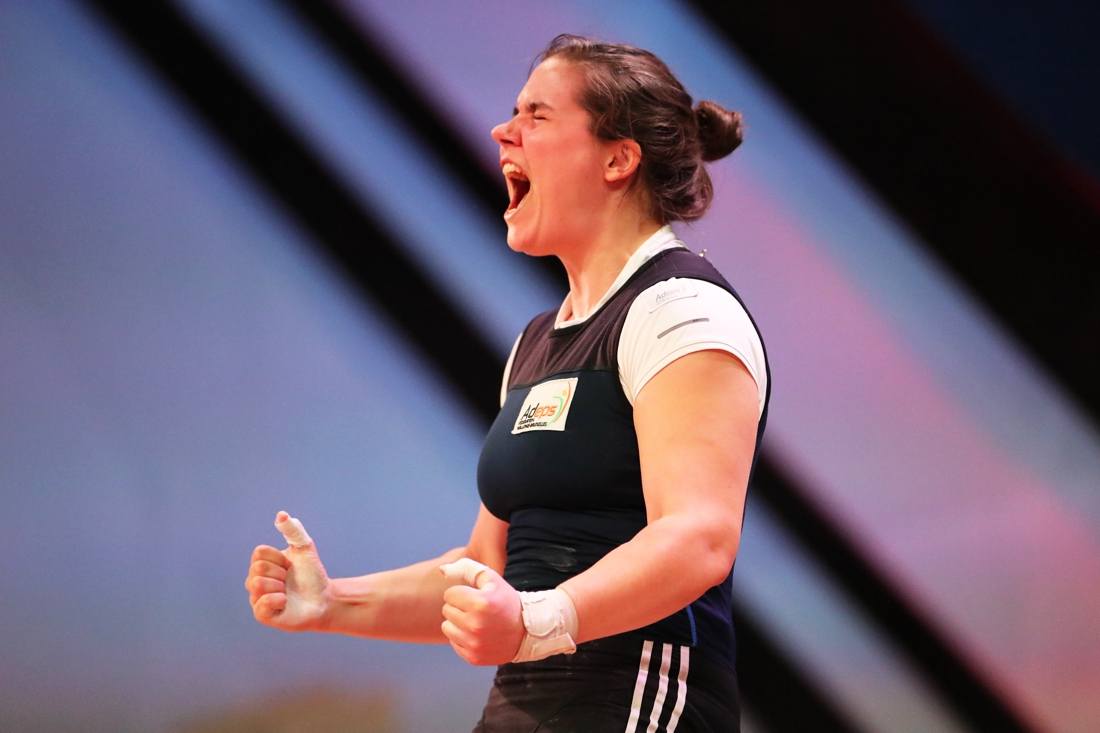 This is what, power-lifter Anna V said recently on the decision to allow a MAN to compete in women's sports at in the Olympics:
"First off, I would like to stress that I fully support the transgender community, and that what I'm about to say doesn't come from a place of rejection of this athlete's identity," Vanbellinghen said earlier this month. "I am aware that defining a legal frame for transgender participation in sports is very difficult since there is an infinite variety of situations, and that reaching an entirely satisfactory solution, from either side of the debate, is probably impossible."
Anna will probably be competing against Laurel Hubbard, a former men's weightlifting competitor who now 'identities' as a woman.
1st: Ya See, Anna, you can't have it both ways. If you support these type men, you will never win in the Olympics if they are competing against you. You can't support them and then come out against them. It's an oxymoron. Anna, you just don't seem to understand that this is not about Hubbard 'identifying' as a woman. It's about the seething hatred this person has that HE has not won the 'big prize' in men's weightlifting. Its about the MEDAL. He is taking advantage of this sheer trans lunacy because he knows he can. Clever dude.
2nd: The Communist-Left, (who Anna sounds like she supports) takes advantage of this MAN, (Hubbard's absurdity), because to them, it's about 'taking down the west'. 'Taking down the west' means emasculating males.
So…. Question, Anna…How's that 'Feminism' (Marxism/Communism) working for ya, HON?
3rd: Anna….Any way you look at this, sugar-pop, you LOSE. You'll ALWAYS be 2nd place.
EITHER STAND AGAINST LEFTISM AND FEMINISM OR STAY DEFEATED.
YOU DESERVE WHAT YOU GET FOR NOT TAKING A TRUTHFUL, RIGHTEOUS STAND. YOU CANT HAVE IT BOTH WAYS.
Here is another piece of garbage trans-moonbat: U.S. Trans Olympic Athlete: 'My Goal Is To Win The Olympics So I Can Burn A U.S. Flag On The Podium' CLICK