.Zbigniew Brzezinski's Communist, Satanic Daughter Uses Christ's Name In Vain.
These rotten reprobates, who are allowed by God to rule for a short time use the name of Jesus Christ in vain, by pushing the killer vaccine. Zbig's Commie daughter, Mika is the latest to use Christ to push a vaccine that is filled with LUCIFERASE.
Jesus does NOT approve of this vaccine, you filthy, rotten, satanic, demonic LIAR.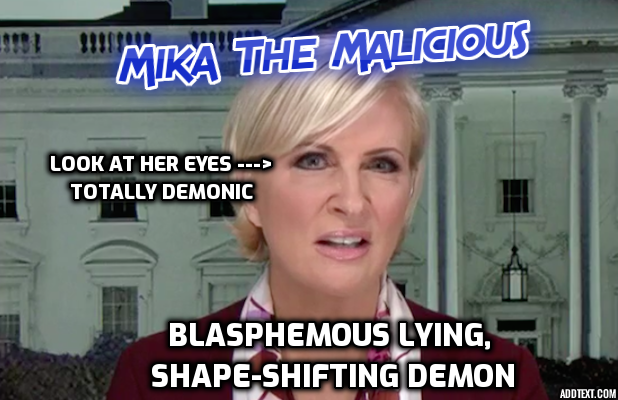 Listen to these horrible humans:
I pray God will soon DESTROY these evil, unrepentant, wicked people. I hope we all live long enough to watch Gods awesome judgment upon these liars in DC and their comrades in the main stream media.
Humble them, dear Lord: Fill them with curses for mocking you.