Pfizer Made 33.5 BILLION In Sales Off You Vaxx Worshiping Suckers! Now They Can Pay Their 345 Million $ Lawsuit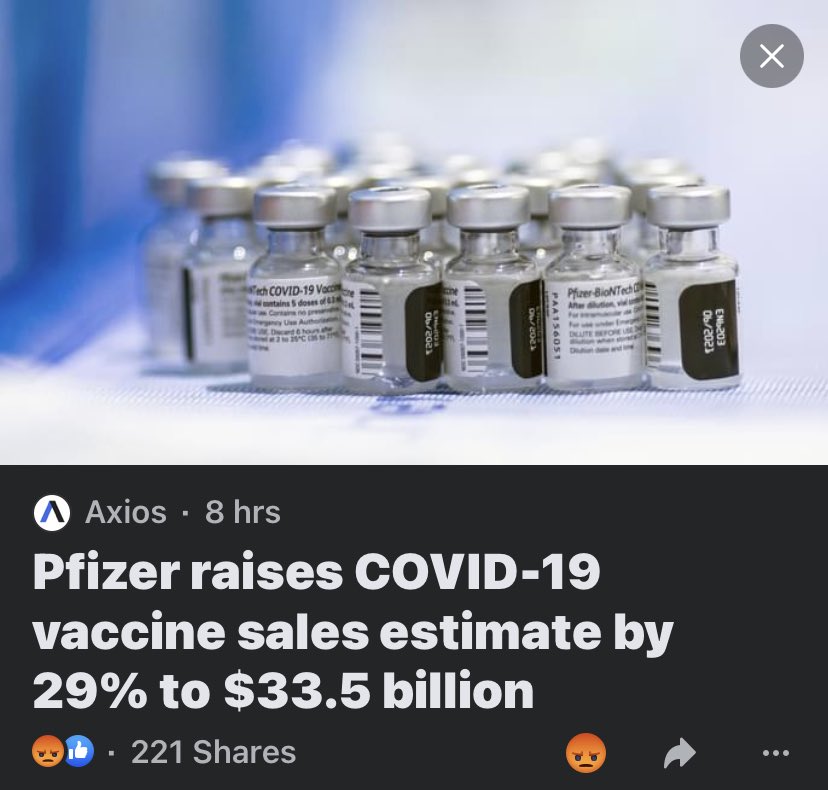 Dear stupid, vax worshiping suckers:
Your Pfizer Masters now see $33.5 BILLION in 2021 Covid-19 sales, up from $26 BILLION. Now, they can pay off their 345 million $ Lawsuit for CHARGING TOO MUCH on their Epi pen:
Pfizer sharply increased its 2021 projection for revenues tied to its Covid-19 vaccine on Wednesday, forecasting the delivery of 500 million more doses compared with earlier expectations. The US drugmaker, which has partnered with Germany's BioNTech on the vaccine, estimates delivering 2.1 billion doses, generating $33.5 billion in sales. The company's May forecast was for $26 billion in sales.
Stupid, cowardly bastards: Enjoy the fruit of Pfizers labor…
WAKE UP.