Over 32,000 People DEAD In Brazil Following COVID-19 Vaccines According To Official Media Report
This means the people dead by Covid vaxx in USA is much, MUCH more than 12K and the CDC is lying. The media and the western governments are carrying out MASS GENOCIDE by bullying people into getting more shots & hiding the truth. Why you people keep taking these shots is beyond ALL comprehension.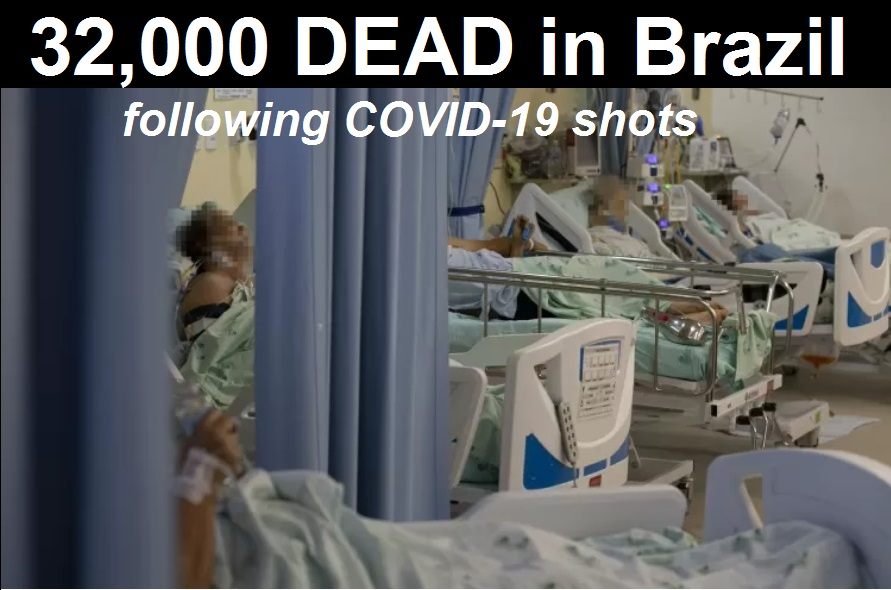 The Left is too busy calling people stupid names to research what is truly happening. They're all a bunch of psychotic monsters.
The mainstream media in Europe, USA, NZ & AU is intentionally hiding this holocaust. Believe it or not, my small blog is also completely monitored of recent and WordPress is nice enough to alot this blog a whole whopping 40 new views a day now. That's all they allow me to 'see' if I check my statistics. I have about 1000 WP followers and about 5K subscriptions. But now, WP only allows me to 'see' 40 total new views registered. Its an effort to get me to 'give up'. Any efforts to censor and monitor is a silent admission that this is mass genocide and WP hosts are guilty of murder.