Google Wipes The Mad Jewess Images + Off Their Engine. Good. HUGE Badge Of HONOR To Be "Deleted" By Satanist, Baby Murdering, Anus Worshipers.
Yep, Google.Com wiped ALL but one image of my blog photos off the net. They are still on MSN, Yahoo, TOR & DuckDuckGo. They have all of my linked work wiped out also and my posts.
My blog has ALWAYS been big on photos and meme's because its a blast making fun of evil, antiChrist, Jew hating Leftists. My blog has been censored since 2012 (Sandy Hook and West TX) because very few websites that are Conservative posted the truth about those stories.
The Left has ALWAYS hated my guts and I am really proud of this.
To be hated by such magnificent evil is a GOOD thing!
Guess what CommieCRAT b'tches…. You're still ugly and evil. You can wipe ALL of us off the net and nothing will change. YOU Leftist Communists will still be satanic, baby murdering, anus sucking, hell-bound, evil, filthy, depraved pigs. So, do what you wish. You're still going to burn in hell if you don't repent and turn to God.
Here is the link, see for yourself: CLICK TO SEE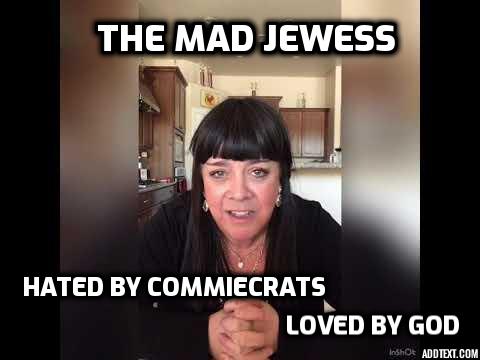 Compare Google to DUCKDUCKGO where all of my images are still there: https://duckduckgo.com/?q=the+mad+jewess&t=hx&va=g&iax=images&ia=images