NO Ivermectin For You, Just DIE B'tches! See This Report: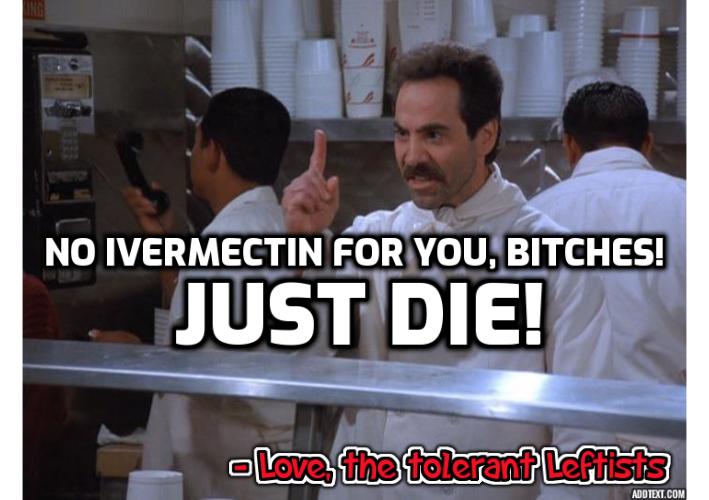 India saved most of their people with Ivermectin: India State of 241 MILLION People Declared COVID-Free after IVERMECTIN is promoted …
Here in USSA, we are not even allowed to TALK about Ivermectin because the Communist Democrat, stool-pushing, anus sucking MURDERERS want people to just DIE. Watch the video enclosed all the way thru. Hospitals are supposed to just let people DIE rather than prescribing Ivermectin.
LORD: PLEASE DESTROY THE LEFTISTS.