Global Volcano's: Hell Is ENLARGING Itself For The Communist, Left Reprobates. REPENT To God, All Worldwide Left Wingers & Others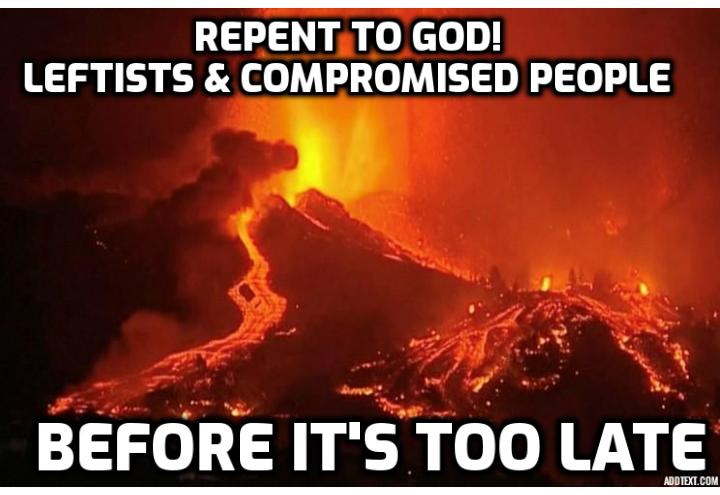 A few weeks back, my pal Sheila got a revelation from God: The multiple Volcanic eruptions? It is hell enlarging itself for the unrepentant reprobates. I totally believe it. It IS scriptural:
Isaiah 5: 14 Therefore hell hath enlarged herself, and opened her mouth without measure: and their glory, and their multitude, and their pomp, and he that rejoiceth, shall descend into it.
Volcano's are erupting in 3 different places right this very day:
God is calling on the Leftist reprobates & compromised other souls to break up their fallow ground and avoid hell before it is too late. Repent from your VERY evil ways. Repent for bringing destruction to the world. Repent for militarizing homosexuality and baby murder.
Read the Bible: Bible in One Page : King James Version KJV – Ask God to come into your heart. Believe Roman's 10: 9 & 10 in the bible. Believe in the Jewish Messiah, Jesus/Yeshua.