And, Now? 6.0 EARTHQUAKE In Melbourne, AU. REPENT, Australia! REPENT Reprobate, Evil Leftists Worldwide! GOD IS DOING THIS:
Australia is treating it's citizens horribly. God sends an Earthquake to get the leaders attention there. Will they hearken to the Lord, their GOD?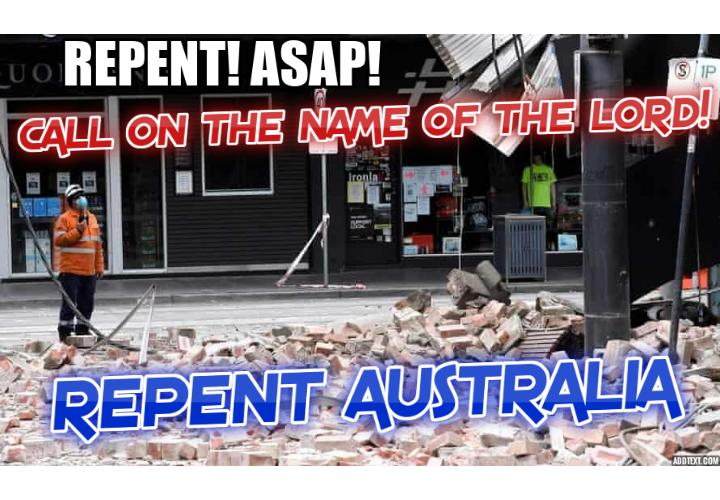 Hebrews 12: 26
"At that time his voice shook the earth, but now he has promised, "Once more I will shake not only the earth but also the heavens."
ETC!
It is time to REPENT!! It Is going to get much, much worse!
God is calling on the worldwide Leftist reprobates & compromised other souls to break up their fallow ground and avoid hell before it is too late. Repent from your VERY evil ways. Repent for bringing destruction to the world. Repent for militarizing homosexuality and baby murder.
Read the Bible: Bible in One Page : King James Version KJV – Ask God to come into your heart. Believe Roman's 10: 9 & 10 in the bible. Believe in the Jewish Messiah, Jesus/Yeshua.