The US GOVERNMENT (NOT Russia) INVADED Ukraine & Changed Regimes In Kiev In 2014:
The EU/US led Ukrainian Coup D'etat in 2014 was ALWAYS about energy.
In December 2013, John McCain, who was supposed to represent the state of Arizona in Washington DC was in Kiev, Ukraine fomenting a soon coming 'revolution' which would eventually remove (by force) an elected President, namely Viktor Yanukovych:
In Kiev, Protests Bring Orthodox Priests To Pray On The Frontline Despite Government Warnings | A Russian Orthodox Church Website
The Priests stood in FRONT of the military to protect the military from the "Maidan" protesters (who were paid for by George Soros)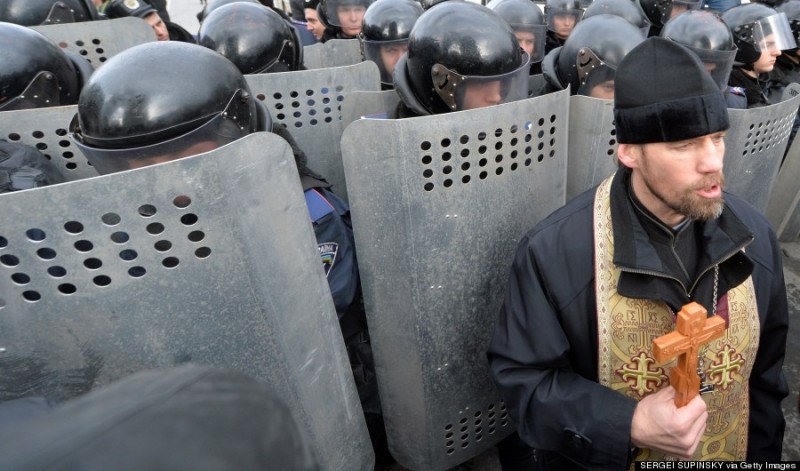 Unfortunately, nothing could stop the US led regime change and eventually, Nazi's and fascists would soon be in power. Here is Mccain with Oleh Tyanybok of the Svoboda party which claimed 30 seats in the Kiev parliament during the spring of 2014.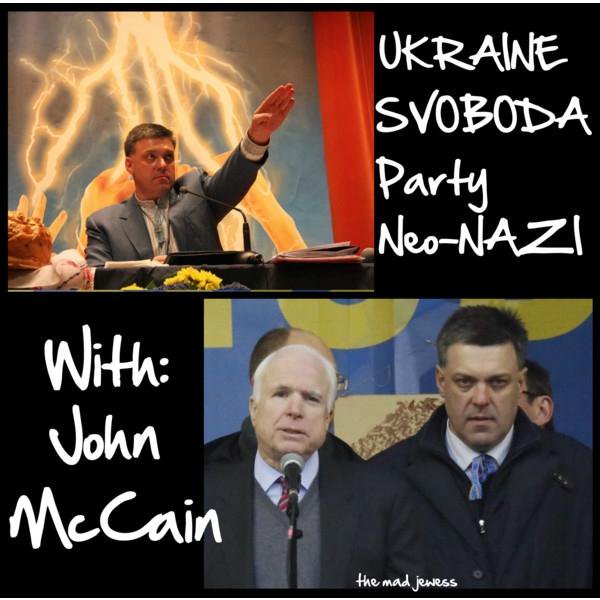 Here is Victoria Nuland (who was involved with the regime change in Kiev) with Rep. Dana Rohrbacher as he questions her about supporting Nazis in Ukraine:
We covered the US GOVT led Ukraine regime change at length: CLICK to see
It is the AMERICAN GOVERNMENT WHO "INVADED" Ukraine and overthrew the parliament in Kiev. Anything else you hear from the lame stream media news and our Pentagon about Russia "invading Ukraine" is a LIE.
WE ABSOLUTELY RESIST ANY MORE AGGRESSION AGAINST RUSSIA & IT'S PEOPLE.