HYPOCRITE: Nasty, Hateful, MEAN, Satanic, Anti-Christ Obama MASKLESS At his Ivory Tower In Hawaii. What's He All Mad At?
I never wear the mask because it's DISGUSTING spitting all over your face all day long. Slobbering on your mug. YUCK!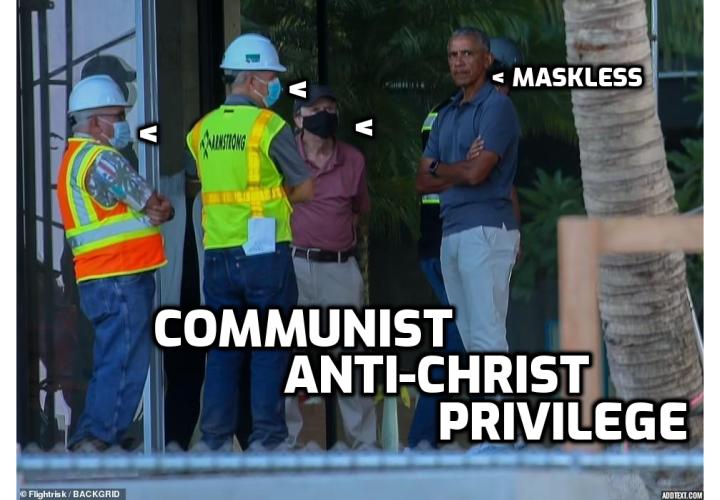 Most people don't believe me or Geir but the Anti-Christ was already 'revealed' in 2008 as Barack Hussein Obama. There was even a Lottery draw after he won the election to show us he's the devil, (the numbers came up '666'). But, nobody believes it. They're waiting for someone who will be like a movie star..
Obama is the 1 that works through Biden and uses sick, old demented Joe as his mouthpiece (a mouthpiece is the same as a prophet in the spiritual world whether false or true). Barry the violent monster is the one trying to start WW3 to totally destroy America & the whole west including Israel. He is the 1 behind ALL of the evil you see coming out of the White House. If the DNC throws Biden to the side, Obama will just use Kamala and she'll be the 'whore' of Babylon DC – USA.
JUST LOOK AT SATAN…ALL PISSED OFF BECAUSE HIS TIME IS SHORT.
LOL 🙂
LMAOFF.
Trouble in paradise? Scowling Barack Obama inspects the construction of his new multimillion-dollar Hawaii mansion and controversial sea wall which his neighbors fear will erode the beachline