The Netherlands Is On Fire: Citizens Fighting Commie-Globalists Farm War Against Farmers:
The Communist/Globalist, anti-Christ demons are in a war against humanity. They are trying to shut down ALL farms so they can CONTROL you. Save dried goods – enough for 7 yrs IF you can. We're IN the tribulation and people MUST open their hearts and minds – OR starve to death. CREATED famine.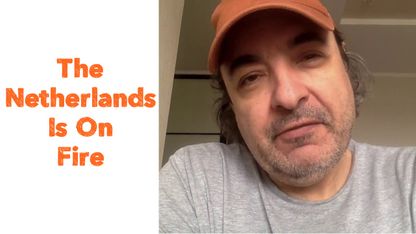 And the nations were angry; and Thy wrath is come, and the time of the dead, that they should be judged, and that Thou shouldest give reward unto Thy servants the prophets, and to the saints and them that fear Thy name, small and great, and shouldest destroy them that destroy the earth." Rev 11:18
God WILL destroy all of these Globalists and Communists very soon. Look up, redemption draws nigh!