Vaxxed Man Breaks Down As He Realizes He Made A Big Mistake, Taking The KILL SHOT 💉💉💉
This is so heartbreaking and horrible. This man is weeping. Why didn't these people listen to us? Why?! Do you folks realize that people are just going to keep getting sick and more and more folks will drop dead? Do we all understand that death will be everywhere? It already is!!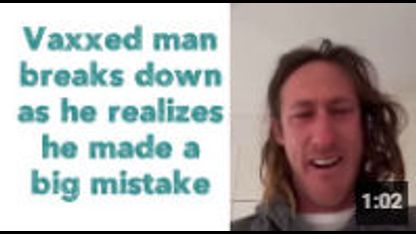 Warning: These things are NOT going away. They will get worse and even more worse. Change your minds, break up the hardness in your hearts. Ask the Lord Yeshua, Jesus of Nazareth INTO your heart & soul. Read the bible: The King James Bible, daily.