THIS Is What Type "Men" Are Generals Now? 'Block & Report The Trolls' @PatDonahoeArmy
This is pathetic.
A US Army General asking to 'block and report trolls'. Did he not take an OATH to protect and defend the US Constitution? Why is he against the 1st Amendment?
Here is his Tweet:
ALL of the men in my family served in all four branches of the US military. This is an absolute disgrace.
This lady had something to say about this:
Another of his stupid replies: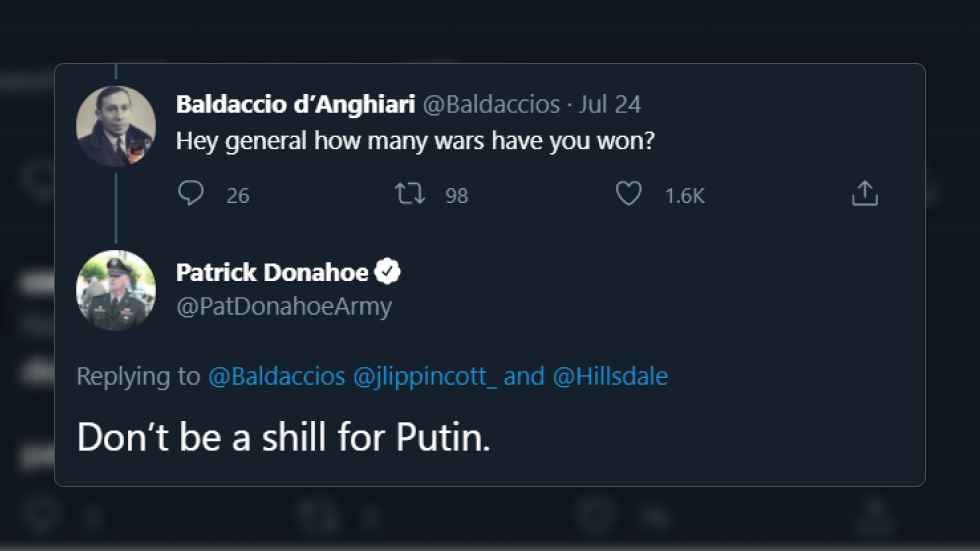 A "Shill for Putin?" WHAT?
I'm disgusted and ashamed. As a FORSCOM award recipient, I am thoroughly embarrassed.