Our SICK Govt Is Sending MARINES To Kabul. The SAME Marines They Are Court Martialing For Refusing Commie Dem Kill Shots
EFF this insane, Communist, piece-of-garbage-govt. The Marines should tell these SOBS that they refuse these orders. Let Obama's ISIS pals clean this disaster.
This is a FUBAR!!!
FUBAR!!!
FUBAR!!!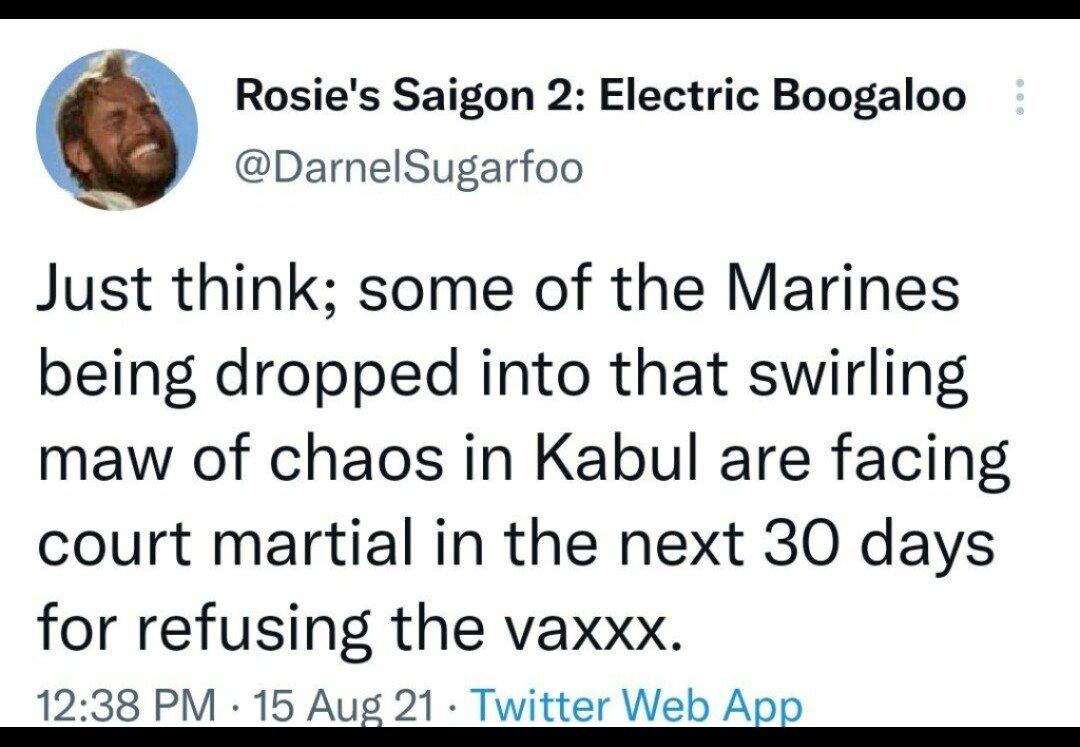 Everything the Democrats touch turns to sh't. If we don't go into the Kabul disaster, people die. If we do go in there to rescue, people die. Thanks Dems.