Ethel Merman, The MOST Fabulous Broadway Singer EVER. Forgotten Because She Was A PATRIOTIC Conservative & Sang Sondheim Songs Like NOBODY Else
Recently, Stephen Sondheim passed away. RIP. His earlier works were stupendous. They exceeded his later–by far.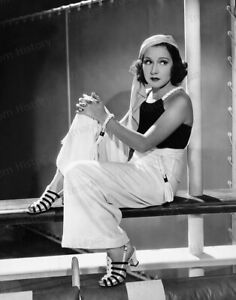 At any rate, the usual Leftist crap Youtubes & other Video hosts & hostesses posted their choice for '10 best Sondheim songs'. Which were just about the worst of Sondheim with the exception of "Somewhere" from Westside Story.
Who authors this absolute garbage? WHY do Leftists choose the worst of the worst when it comes to talent? They completely left out the level best Broadway singing star: Ethel Merman from their synopsis'. How could they? This was an era where Sondheim shined spectacularly. NOBODY could project as Merman did. NOBODY had the vibrato she had. Berlin, Porter, Sondheim, Styne and Laurent's chose Merman as their leading lady, time and time again because the audience could understand every single word they wrote for her to sing in their original Broadway musicals without a microphone.
Instead, they chose Bernadette Peters, Patty Loudmouth LaPone and Bette Marxist Midler to highlight Sondheim's songs. Hell, they didn't even post ugly Streisand singing "Send in the clowns" from her Broadway album to salute Sondheim—Which was, without a doubt, the best sung version.
So, I'm highlighting Ethel because I LOVED her voice, brassiness & patriotism. Merman was known for her powerful, belting mezzo-soprano voice and precise enunciation and pitch. Because stage singers performed without microphones when Merman began singing professionally, she had a great advantage, despite never taking singing lessons. Broadway lore holds that George Gershwin advised her never to take a singing lesson after she opened in his Girl Crazy.
Merman, a lifelong Republican, was a frequent guest at the Eisenhower White House. Merman was also noted as saying, "Eisenhower was my war hero and the President I admire and respect most.". On January 20, 1981, Merman performed at the inauguration of Ronald Reagan singing "Everything's Coming up Roses". She had previously sung the same song at an inaugural gala for John F. Kennedy which was never broadcast.
Here she is with Judy Garland:
LOVE YOU ETHEL!