I can see one dead. That would not be something to question.. But THREE?
Foreign-usurper, Obama is engaging in a war against gun owners in America.  Period.  There are 3 dead men in one month who were big gunners..  When is it NOT a 'conspiracy?' Huh?  WHEN!?  And when does someone get rid of Obama the mass-murderer?  I have written about how this rat-bastard, Barack Hussein Obama murders & drones without mercy (in other people/s countries) and I asked the question: If he does not care about murdering them, why should he care about murdering you?  
We all know this SOB was not even born here.  Yet, he is allowed to continue because he is a f*cking black man.  People are more scared of being called racists than they are of being MURDERED!!
Look at this casualty list:
And look at Obamas WAR against gun-owners: DHS Raids Gun Collector – Confiscates Nearly 1,500 Guns – No Charges Filed
Read more: here
See what they did to the latest casualty in Obama's war against America:
UPDATE 2-3-13 @ 10:45 am CST: On Fox News now, Eye witness who lived across the street from where Routh was captured said authorities had Routh on the ground with 4 "shotguns" aimed at him.

UPDATE 2-3-13 @ 10:45 am CST: Chris Kyle spoke out about Obama's gun grab. Watch the video at Pat Dollard.

UPDATE 2-3-13 @ 10:20 am CST: MyFoxDFW is saying Kyle was known for "his dedication to helping disabled veterans," and that Kyle had a foundation, FITCO Cares: (FITCO was so-founded by Chris Kyle and Jason Kos)
Above excerpted from Chris Kyle Deadliest Sniper Murdered at Rough Creek Lodge: Suspect in Custody? UPDATED
When is a 'conspiracy' not a Conspiracy?! In every form of fascism, (Communism or Nazi-ism),  opposition is met with death and murder.  Valerie Jarrett was quoted;  'It's Our Turn. Payback Time For Those Who Oppose Us'.
Even the CIA says killer Bush had nothing on Obama: Former CIA chief: Obama bigger killer than Bush | Global Research
In your heart, you know I'm right and in your guts, you know they're nuts.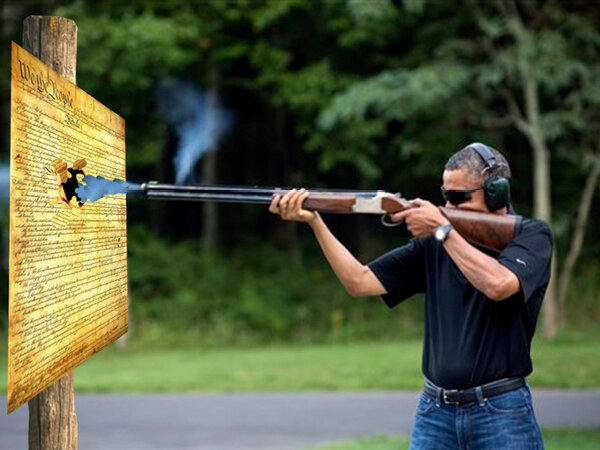 To Neo-Conservative GOPers: Think on this, good and hard.. When the end of this comes, I want all of you to know: Obama was not even born here & you know it.  So, did you deserve to die because of your cowardice, GOP bots?
Oh, that picture is from Breitbart.. He is just 'dead' out of nowhere, too.