#Illegals Cost Americans GodZillions. But-Obama WH Says Illegal "Reform" Will Save US $897 Billion
This is FROM the White house: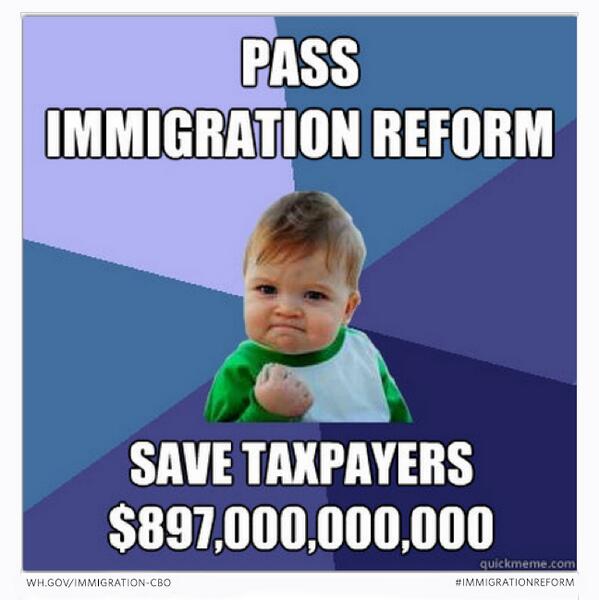 If you want to know how the illegal situation is working, just take a good look at California.  Many Commie libs say California is doing just fine.  This is because they want the nation to be the 1st borderless 3rd world dump.  California is a shithole now.  To the max.  Garbage all over their sanctuary cities.  What do illegals care about having a clean country? They hate America.  Libraries are closed all over California in many different towns.  Hospitals have gone bankrupt or running up major deficits. I could go on-I lived there for over 25 years.  Why argue? Here are the facts:
WE ALREADY HAVE LAWS ON THE BOOKS WHICH CALL THE ILLEGALS AN INVASION. IF PEOPLE WOULD HAVE GOTTEN ON THE DEMOCRAT BIRTHER WAGON LONG AGO, WE WOULD NOT BE FIGHTING FOR OUR GOD GIVEN RIGHTS–every single day.
Obama is an illegal, which is why he LOVES illegals more than Americans.