Today, the Communist-Crat party says that it was 'illegal' for Trump to NOT send the Ukrainian Nazi's our tax dollars.   Why are they so hung up on this?  You'd think they would not support Nazi-ism with all their crying about *us* being "Nazi".    The Left has NO problem with 'calling out' Nazis in America, all 652 of them.    But, they have a YUGE problem when you 'call them out' for supplying them the Nazi's arms.  They have a YUGE problem with Trump not giving the Junta in Ukraine OUR tax dollars.

Leftists are Totalitarian, Commie, Nazi, Islamic-Jihadist and thoroughly disgusting.  They call *us* Nazis as they arm and aid real Nazi's.  Liars. Hypocrites.
Its all over the net…the usual phony outrage: 
'The U.S. Government Accountability Office released Thursday a decision finding that the White House's Office of Management and Budget violated the law when it withheld military aid to Ukraine.' 
MORE:   https://www.axios.com/gao-decision-omb-trump-ukraine-aid-2aab62ea-2e50-4301-bae7-afa5a88282ee.html
Federal Agency: White House Withholding Military Aid to Ukraine Broke Law, Breitbart…
*It's a fact that most Americans do not even want to admit..the truth about Ukraine.  How our own tax dollars went to fund Neo Nazi's and WE did. 
*Even many Liberal sites eventually reported this, which shocked the hell out of me thru the B.O. admin, since they went to great lengths to protect Communist, Obama:
Left wing BBC:
Although a few Liberal sites reported the truth about the Ukrainian Nazis.. The other sites hid the facts.
AND:  Who is that at the left side of Dead John McCain…Its DEMOCRAT Senator, Chris Murphy: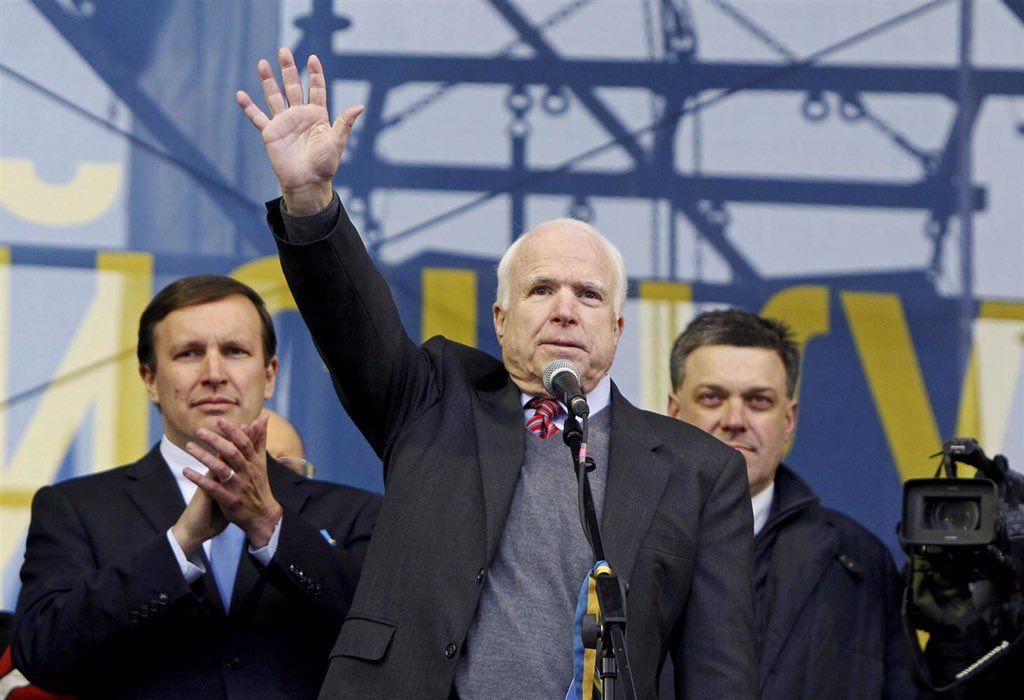 GOOD THAT TRUMP DID NOT SEND THESE BASTARDS $$.
BRAVO.