Russian 'Protests'. Sparked By US Democrat War Mongers? US Dem Media Supports Seditionist Protests Overseas
Convenient how this started right after Jo'Bama's inauguration… Obama just started right back up where he left off. The Joe'Bama regime has not wasted ANY time in attacking Russia. Also Sending troops to Syria. They crave a war with Russia—bigtime. Think not? See:
Russian jet buzzes U.S. warship in the Black Sea, Jan 31
U.S. Navy Deploys Two Destroyers To Black Sea Triggering Russian Anti-Ship Drills

The Drive Jan 30
As that is happening…
NOW THIS: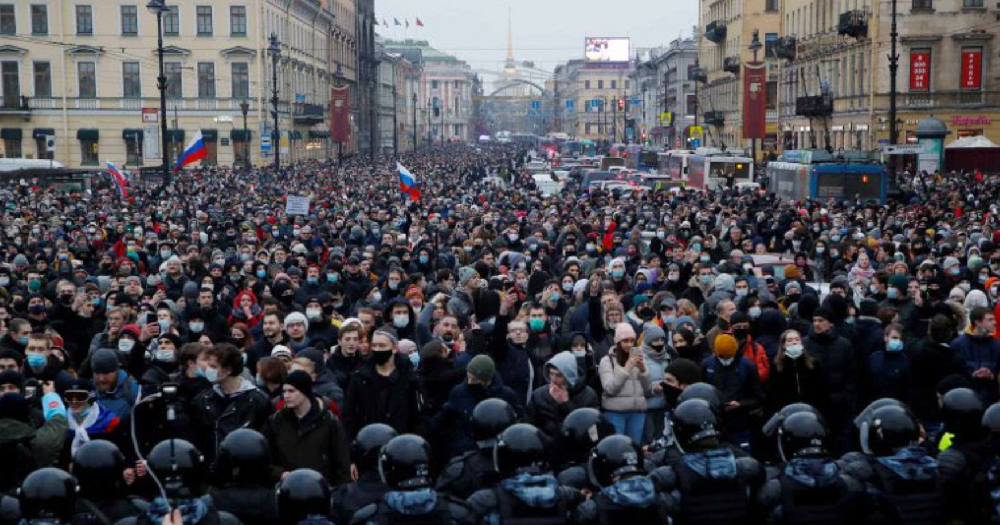 THIS IS WHAT THE WAR MONGERS DID IN UKRAINE.
I don't give a damn if Russian instigator, Navalny is supposedly 'right wing'. Its NOT our business to be involved in other countries affairs. This whole phony, US led 'protest' in Russia reeks of Soros, Obama, Murphy and the war mongering lunatics who have destroyed the world and America also.
I find it really interesting that the Democrats support insurrections overseas in one country after the next but here in the states, they accuse patriots who are dissenting against an overreaching govt of 'treason'. The Democrat party and members of the GOP support treasonous activity in other countries. But, if some patriots are FED UP with the Dem media and their bed buddy politicians that they decide to march to the capital and even get shot dead for their dissension, the Democrats foam at the mouth like the damned demons they ARE.
Wikipedia already has a page for the US instigated protests in RU, it was put up 4 hours ago. 2021 Russian protests – Wikipedia
FP Navalny Protests Sweep Russia as Kremlin Cries U.S interference…
CBS: Tens of thousands join protests in support of Russian opposition leader, Navalny ...
WA TIMES Russia protests: Alexei Navalny supporters defy Putin ..
.NY SLIMES: Pro-Navalny Protests Sweep Russia in Challenge to Putin …
Zero Hedge: Kremlin Tells US 'Back Off' Navalny Case As Viral 'Putin Palace' Story Deflated
Why are these MONSTERS antagonizing Russia? Do they WANT us bombed here at home? Does anyone recall that it was RUSSIA that defeated the Nazis? They did the major amount. You really think the Russian people are going to sit back as the neo Commu-Nazi Democrats attack them? Are these DEMoncrat GOBLINS insane? God AINT on the side of our queer military and our LGBT, baby-slaughtering country.
Get prepared for bombs HERE at home. I WARNED AND WARNED. I HAVE DONE WHAT GOD ALMIGHTY ASKED ME TO DO FOR MY COUNTRY.
My Prophetic Dreams From Years 2009-2020-Russia/Chinese Invasion, War In USA & Mass Chaos, By: The Mad Jewess