White Hating, Jew-Hating Marc Lamont Hill Suffers ADVERSE SIDE EFFECTS (CLOTTING) From The KILL SHOT, #Covid Vaccine.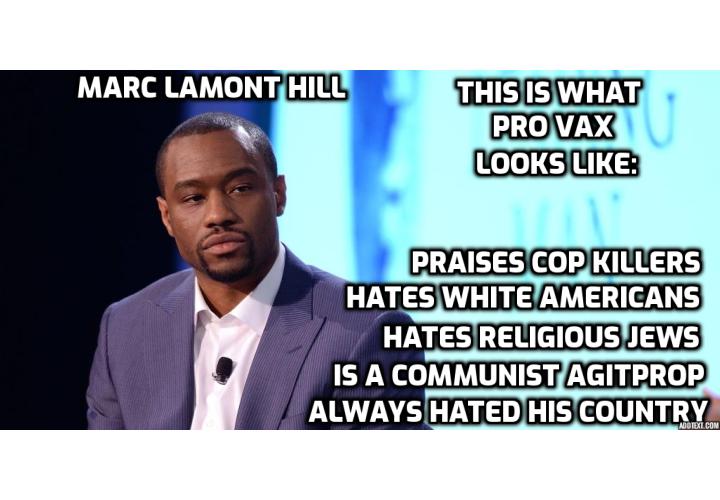 Marc Lamont Hill is in bed at the hospital after suffering from a heart attack and clotting after a surgery on his foot/heel. What a crock of crap. This bigot is suffering from the kill shot. I watch what pro-vaxxed sick people go thru every single day regarding Covid. Clotting is one of the biggest symptoms as are heart attacks. He's a LIAR.
This cat goes into the hospital with foot surgery and comes out suffering from a heart attack and clotting and he says 'this is normal for a surgery on the foot' ………Bla, bla bla jerk off.
He is STILL UNREPENTANT.
Shame on this lying crock of crap.
BTW: This is how Lamont Hill feels about white people: Marc Lamont Hill: All White People Are Inherently Racist
He hates Jews, too: Marc Lamont Hill: BLM's goal is to 'dismantle the Zionist project' I don't know wth 'project' he is talking about.
CNN Commentator Praises Convicted Cop Murderer.
I can't pray for this person. He makes me sick. Imagine living in a nation that you despise. He hates whites but they built the nation. Pffftt.. I have nothing to say.
Someone let him have it…