Whites In South Africa Are In More Danger Now Than Ever. STOP THE GENOCIDE AGAINST WHITE MINORITY
I don't even know what to do.  It is evident that some of us are going to have to raise money, go to S.A., whatever it takes to end this murder. I just do not know how to organize this type thing.
These posts on Facebook, Twitter, make it clear that the blacks in South Africa want to murder off all of the whites.    We ALL need to plead with God to destroy these racist blacks.  "End of apartheid?"  My ass.
THIS………IS WHAT RACISM LOOKS LIKE: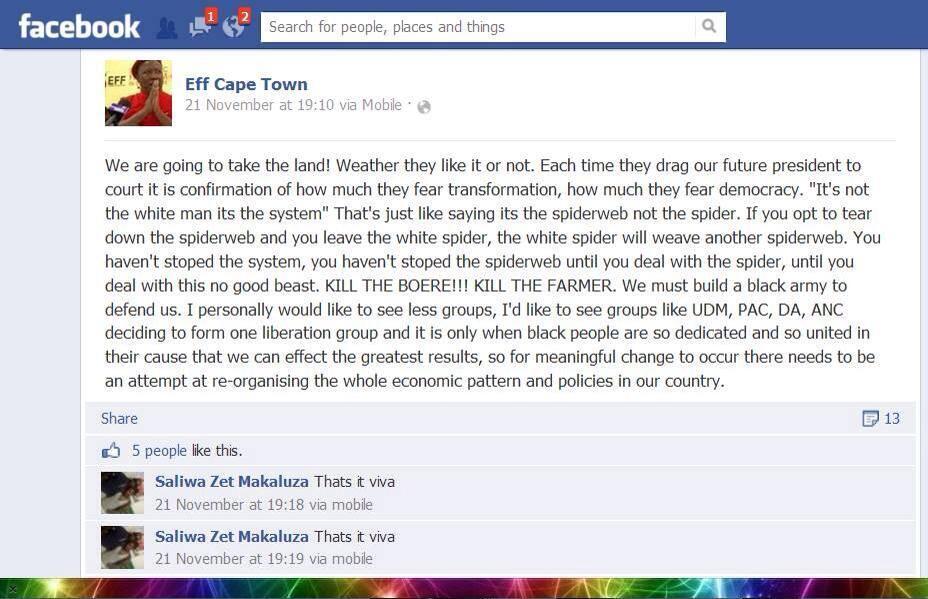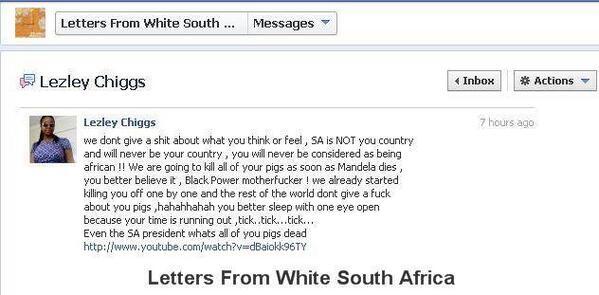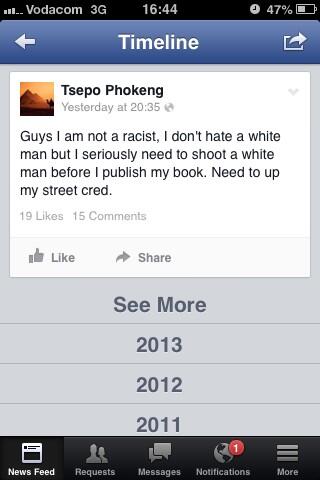 Its been so out of control in America with Obama's evil sons that I have long forgotten South Africa.  We have to make this a serious, #1 issue. I cannot stand people suffering this way.  I cannot even keep up with this present evil. Its everywhere.